Attaka Spot Gathering
Attaka Fukuoka organizes an event in which the international student can learn the useful information to help them live their live in Fukuoka safe and comfortable.
2017
Learn about Natural Disaster Preparedness
Date and Time
13:30-15:30, Sunday, February 26, 2017
Venue
Fukuoka Citizens' Disaster Prevention Center
Participant
7 foreign residents and 5 Japanese residents
Contents
Disaster experience; the shaker in the 7 level on the Japanese earthquake scale, strong wind, fire extinguisher training and fire evacuation drill
When you see the fire
1 Call out "fire!" to let the other people know
2 Try to use the fire extinguisher to put off the fire, but if the fire spread taller than your height, call "Run!" and evacuate to safer places.
Disaster prevention seminar "What to do to prepare for the emergency"
1 Gather information
2 knowledge on the shelter in your neighbor
3 Prepare disaster kit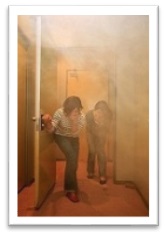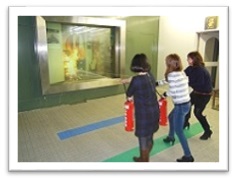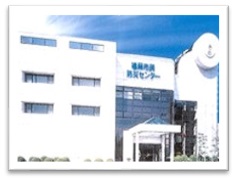 2016
Self-Defense Class
Date and Time
18:30-20:00, Wednesday, February 24, 2016
Venue
Chuo Police Station
Participants
22 foreign residents,7 Japanese
Contents
The purpose of this event was to let the participants learn and think how to defend themselves in the unfortunate situation as offenders have been known to target both Japanese and foreign victims alike.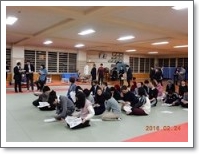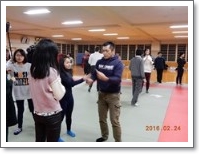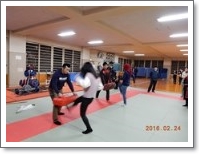 Fukuoka International Student Support Association-Attaka Fukuoka
〒812-0025
4-1, Tenyamachi, Hakata-ku, Fukuoka City 812-0025
TEL:092-262-1799
Time: 8:45-18:00